PREVENTIVE HEALTH PACKAGE (BASIC) Rs. 2570/ Rs. 999/-
Blood GLUCOSE FastingCALCIUM, SERUMCHOLESTEROL, SERUMCOMPLETE BLOOD COUNT (CBC with E.S.R).CREATININEHB A1C (Glycosylated Hb)S.G.P.T.TRIGLYCERIDES, SERUM (TG)TSHUREAURIC ACID, SERUMURINE R/M
Talk to our Health Advisor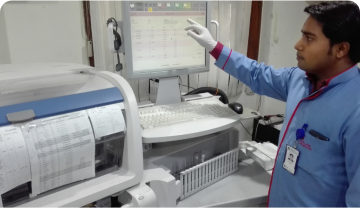 100% Calibration and Results
We have deep analytical control on all our labs and insist them to follow NABL guidelines.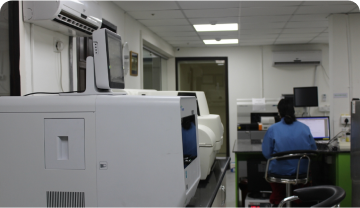 Fully Automated
All of our labs are fully automated, equipped with internationally renowned machines.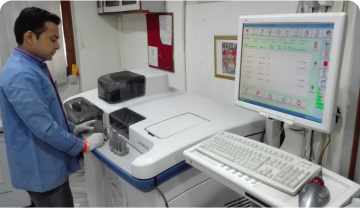 Latest Technology and Equipments
We are at par with the medical tech-driven advances.
Terms & Conditions:
By submitting the form above, you are allowing Lifeline Advisors to call you back at your convenient time.
Our Health advisor and Medical team will be involved to guide you in the complete cycle of the testing process and will facilitate the diagnosis process for prevention of any disease.
Your health vitals and history will be taken for pre-diagnosis and for suggesting the relevant tests through Health Karma or you can also share your prescription with our medical team.
Once you confirm your booking, a trained Phlebotomists (Sample Collector) will be assigned to visit you on your chosen time and pickup address and for collection of sample. Phlebotomist may also take other vitals if suggested in the pre diagnosis.
Your sample will then be transported to the nearest collection hub maintaining the integrity of the sample and will be centrifuged before sending to the lab for processing.
Once the results are processed in the Lifeline / Partner Lab, medical team at Lifeline Laboratory will verify the results and a smart report including historical trends and vital's information submitted by you along with simple interpretations will be shared with you.
You will also be offered a post report counselling by our Doctors as a part of the healthcare service offered to you.
Healthians offers 24*7 customer support to resolve any of your concern during and after the entire diagnosis process.
Dear Customer, we are pleased on your signup with Lifeline Laboratory today. By entering your phone number you agree that we may send you text notifications, text marketing offers and health checkup reminders. By signing up you provide your consent to receive communication from Lifeline.